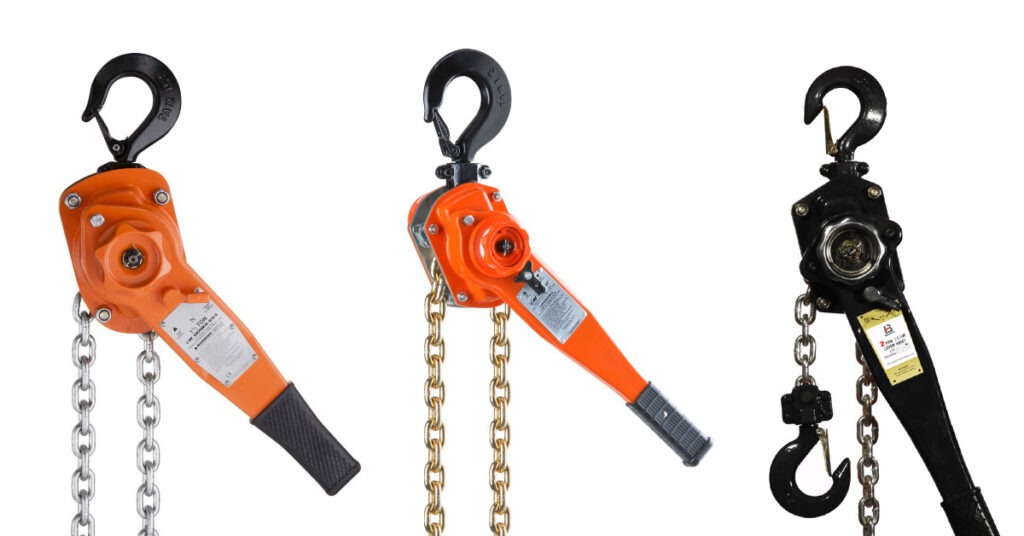 Lever Hoist
At OSL, our hand operated ratchet Lever Hoists (also known as Pull Lifts) are used effectively for pulling, lifting, and positioning loads. They are a very versatile piece of lifting equipment and are supplied from our meticulous selection of credible manufacturers including Yale, Tiger Lifting, Kito, Hackett, and Ingersoll Rand. We stock a significant number of various sizes, Height of Lift (H.O.L), W.L.L from our accredited manufacturers that will suit every situation regardless of the complexity of the lifting operation. We offer lever hoists made from many different materials with pressed steel body, cast iron body and aluminum construction.
The height of lift can be tailored to your requirements and we can also supply with special key features, for example with ATEX protection and specifically designed for subsea and offshore use. Please contact us if you need any assistance in choosing the most appropriate option. All our Lever Hoist comes with full certification, EC Declaration of Conformity, and User Manuals as standard. We offer various WLL range from 750Kg – 20,000Kg with individual spares readily available.
With years of professional Lifting Equipment supply and rental experience, OSL's commitment to innovation and customer satisfaction mean we will continue to develop and improve our products by communicating and working with our customers.
Lever Hoist