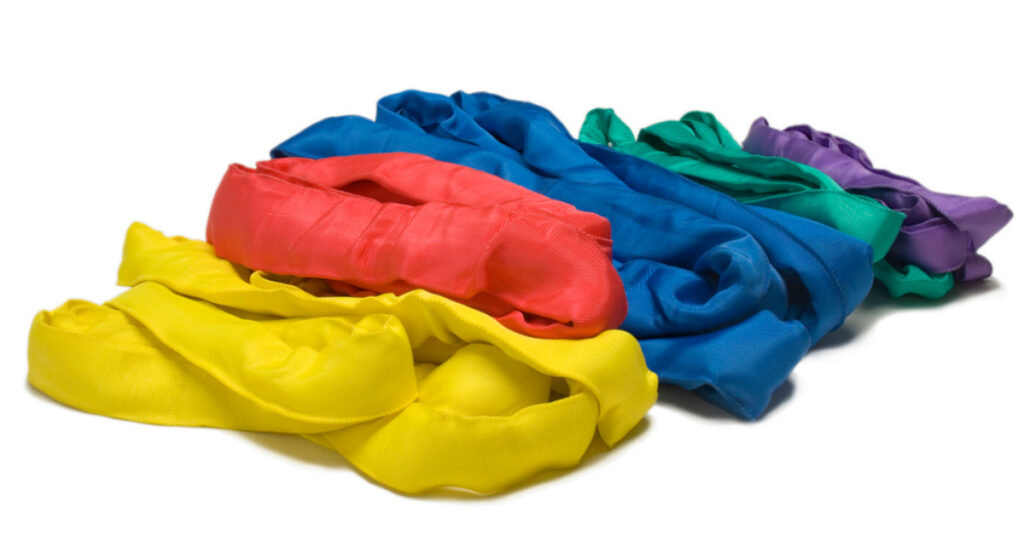 Round webbing slings
We supply round slings that are manufactured to the latest CE European Standards. Our round slings are supplied with manufacturers' certificate of conformity as part of the supply package and are in colors in accordance with the British Standard. This helps to ensure easy recognition of the working load limit (W.L.L.) of the sling.
We stock a range of round slings from 1 to 5 Tonne and up to 10 Metres and are also able to supply up to 150 Tonne.
Round Webbing Slings