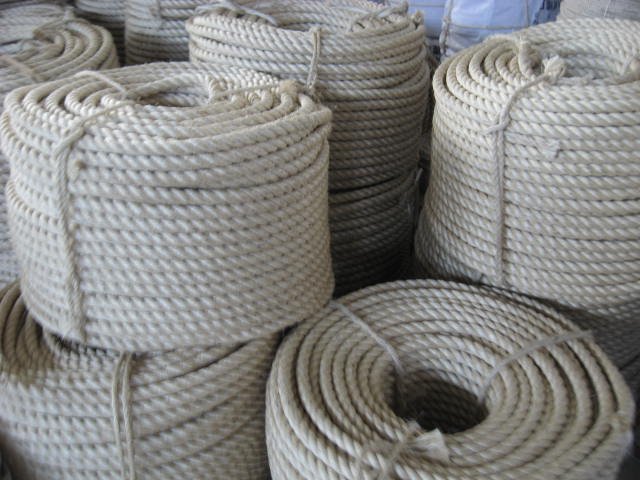 Manila Ropes
Oilfield Solutions stock durable, general-purpose Manila ropes traditionally used on marine vessels due to its strong resistance to salt water. Our manila ropes are also perfect for handrails, fencing, construction work, and as barrier rope for maintaining safety for critical operations.
At OSL, all our manila ropes are sourced from one of the leading manufacturers in the world with a strong product development and technology innovation capacity. Our ropes are available by the meter from stock in 6mm – 40mm diameter or by the coil with further discounts for multiple coils. Diameters up to 60mm can also be supplied at short noticed if required. The diameter of our manila rope is measured during the manufacturing process whilst the rope is under tension so the finished product often has a larger diameter than stated.
Because it is a natural fibre rope, manila rope will shrink when wet and lengthen when dry so be sure to allow approximately 10% additional when you are measuring and ordering.
Our technical sales team will be able to assist you with the right specification of rope by:
Selecting the length you need
Choose the diameter you require
Decide whether you need spliced ends on your rope
Customize your rope by selecting the right end and left end options.
Our ropes are supplied and delivered with full certification and traceability via Mill Certificate.
| Dia mm | Weight per 220m (kg) | Min break load (tonne) |
| --- | --- | --- |
| 6mm Manila Rope | 7 | 0.35 |
| 8mm Manila Rope | 11 | 0.54 |
| 10mm Manila Rope | 14 | 0.70 |
| 12mm Manila Rope | 23 | 1.06 |
| 14mm Manila Rope | 30 | 1.45 |
| 16mm Manila Rope | 41 | 2.03 |
| 18mm Manila Rope | 48 | 2.44 |
| 20mm Manila Rope | 60 | 3.25 |
| 24mm Manila Rope | 88 | 4.57 |
| 28mm Manila Rope | 117 | 6.10 |
| 32mm Manila Rope | 154 | 7.90 |
| 36mm Manila Rope | 195 | 9.65 |
| 40mm Manila Rope | 242 | 11.94 |
Manila Ropes