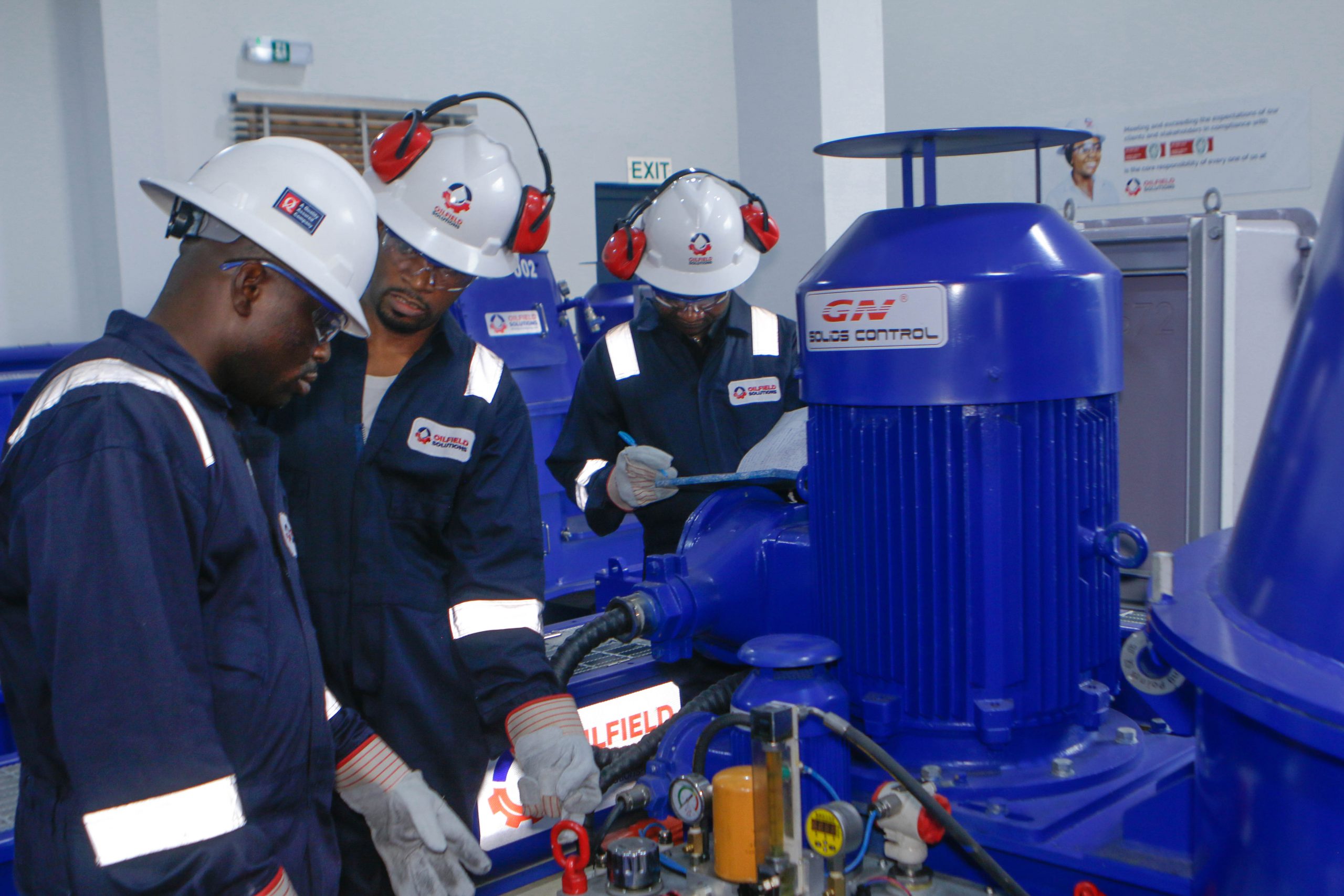 Solids Control Services
With over a decade of services in support of the West African Drilling Industry, Oilfield Solutions have a wide range of solids control services available to support all phases of drilling work.  Our experience and capability cover onshore and offshore drilling activities in both shallow water and deep water and familiarization with land rigs, jack-ups, semi-submersible and drillships.
Whether drilling an oil and gas well, Oilfield Solutions offer mechanized services that are engineered to maintain the integrity of your drilling fluids, reduce mud loss, and minimize environmental impact.
From early Well Planning and Design to Rig Move and Mobilisation, Spudding, Drilling, Casing and Tubular Running to Completing and Clean-Up of the wellbore, Oilfield Solutions can provide support services at every stage.
Our support services can be supplied as a stand-alone solution, or packaged together with some of our other, related services to provide valuable integrated crew and cost savings plus efficiency, safety, and quality enhancements.
Quality Management System

Meeting and exceeding the expectations of our clients and stakeholders in compliance with ISO 9001:2015 is the core responsibility of every one of us at Oilfield Solutions. This has in turn guaranteed us repeat businesses while growing more customers through referrals.

Management Support

At Oilfield Solutions, we understand the importance of empowering our employees to achieving great success on projects. We accomplish this initiative through management support.

COREN License

As a brand with a long-standing history of compliance with regulatory bodies in the Industry, We are fully licensed by COREN upon exhibiting a proven demonstration of technical expertise. Therefore it is in our mandate never to compromise on quality service delivery to our clients and prospects.
Transparent Billing

Oilfield Solutions offer prices that are transparent and competitive. No hidden charges!

HSE Records

Oilfield Solutions maintains a proactive HSE Management System with Behavioural Based Safety Culture, evidenced by our impressive HSE KPI.

Regulatory Compliant

Working with Oilfield Solutions keeps you at peace from project stoppage due to non-regulatory compliance by companies in your value chain. We maintain our licenses validity, and relationships with the Industry Regulators.
Solids Control