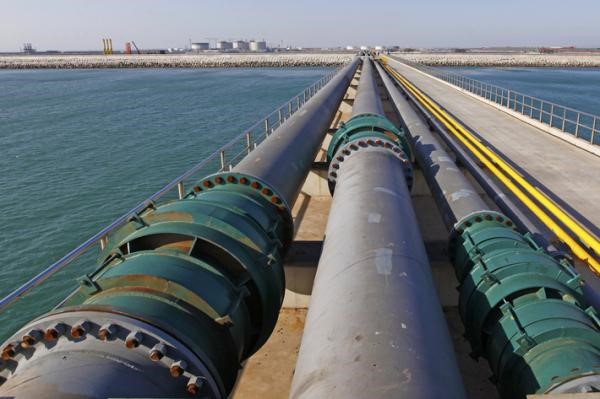 Pipeline Engineering
As a multidisciplinary forward-looking pipeline engineering and design company, we allocate the best team for any given subsea project offering services for all phases of a project's life cycle, from financial studies and impact assessments to design, construction, installation, commissioning and inspection and maintenance of pipelines infrastructure.
We offer a broad range of pipeline services from transmission pipelines to infield flowline systems, from concept, design to construction. For ageing pipelines, we handle all aspects of brownfield engineering related to the reassessment of structural integrity as well as minor and major modifications up to and including replacement and/or bypass.
Our expertise covers the following areas:
Subsea Design
We offer a full package of subsea expertise in route selection,
geophysical and geotechnical route surveying, laying and trenching analysis, riser systems, flow assurance, subsea components, and installation.
Pipeline Integrity Management
partnering with our technical delivery team, we utilise an advanced software solution that enables us to manage safe and efficient pipeline operations, documenting risks, and monitors regulatory compliance giving the client a clear overview of the integrity of its offshore and onshore pipeline network.
Connecting to (and bypass) subsea and onshore infrastructure
Because of our multidisciplinary profile, OSL can also assist in connecting subsea pipeline network with other offshore/onshore infrastructure, by engaging our civil and structural engineering
experts.
At OSL, we continue to drive creative solutions designing the most challenging pipeline systems and providing cost-effective and robust solutions for our clients.
For more information about our Pipeline Engineering services, please email: bdm@oilfieldsolutions-ng.com
Quality Management System

Meeting and exceeding the expectations of our clients and stakeholders in compliance with ISO 9001:2015 is the core responsibility of every one of us at Oilfield Solutions. This has in turn guaranteed us repeat businesses while growing more customers through referrals.

Management Support

At Oilfield Solutions, we understand the importance of empowering our employees to achieving great success on projects. We accomplish this initiative through management support.

COREN License

As a brand with a long-standing history of compliance with regulatory bodies in the Industry, We are fully licensed by COREN upon exhibiting a proven demonstration of technical expertise. Therefore it is in our mandate never to compromise on quality service delivery to our clients and prospects.
Transparent Billing

Oilfield Solutions offer prices that are transparent and competitive. No hidden charges!

HSE Records

Oilfield Solutions maintains a proactive HSE Management System with Behavioural Based Safety Culture, evidenced by our impressive HSE KPI.

Regulatory Compliant

Working with Oilfield Solutions keeps you at peace from project stoppage due to non-regulatory compliance by companies in your value chain. We maintain our licenses validity, and relationships with the Industry Regulators.
Pipeline Engineering