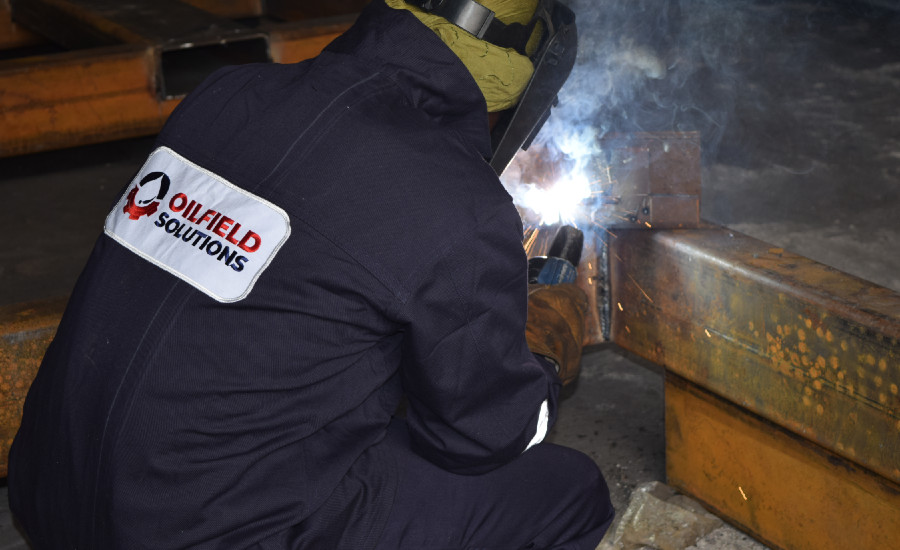 Welding and Materials Engineering
Welding & Materials Capabilities to Meet Client Demands
OSL's technical experts continually look for ways to streamline project delivery methods. Knowledge of materials and welding in fabrication and construction is a proven solution to improve capital efficiencies for some of the most challenging project environments for clients across all industries including oil refineries, onshore and offshore production platforms, petrochemical facilities.
Our experience ranges from pressure vessels, heat exchangers, boilers, heavy load-bearing structural steelwork, pipeline fabrication/installation to new build and refurbishment of offshore pedestal crane superstructures. This is backed up by experience in dealing with welding issues with a wide range of welding processes and materials science.
OSL's welding engineers have supported fabrication processes and welding engineering activities in a wide range of industrial sectors – these include activities such as welding techniques and welder qualification. Using our workshop facilities, we can develop procedures that are both practical and consistently reproducible. Whether you require just one procedure or a complete set, our engineers will ensure optimal coverage to suit all
required applications. Other services include:
Repairs of onshore and offshore facilities and procedure development
Fabrication surveillance from first cut of steel to commissioning of equipment
Quality Control
Weld design optimisation for manufacture and inspection
Review, interpretation, and distribution of codes and standards.
The advantages that OSL brings to fabrication projects include:
Well-equipped fabrication facilities
Dedicated fabrication group supporting project strategies and resources
Advanced commodity sourcing methods and focused offsite fabrication support
Fabrication-driven execution / Input in design to optimize constructability
Safety, Environmental and Quality benefits with shop fabrication
All OSL's welding engineers have appropriate professional qualifications, such as Certified European Welding Engineer and CSWIP Welding Inspector.
For more information about our welding engineering services, please email: bdm@oilfieldsolutions-ng.com
Quality Management System

Meeting and exceeding the expectations of our clients and stakeholders in compliance with ISO 9001:2015 is the core responsibility of every one of us at Oilfield Solutions. This has in turn guaranteed us repeat businesses while growing more customers through referrals.

Management Support

At Oilfield Solutions, we understand the importance of empowering our employees to achieving great success on projects. We accomplish this initiative through management support.

COREN License

As a brand with a long-standing history of compliance with regulatory bodies in the Industry, We are fully licensed by COREN upon exhibiting a proven demonstration of technical expertise. Therefore it is in our mandate never to compromise on quality service delivery to our clients and prospects.
Transparent Billing

Oilfield Solutions offer prices that are transparent and competitive. No hidden charges!

HSE Records

Oilfield Solutions maintains a proactive HSE Management System with Behavioural Based Safety Culture, evidenced by our impressive HSE KPI.

Regulatory Compliant

Working with Oilfield Solutions keeps you at peace from project stoppage due to non-regulatory compliance by companies in your value chain. We maintain our licenses validity, and relationships with the Industry Regulators.
Welding and Materials Engineering